OUR VOLUNTEERS
The people who make it all happen
The Eagle's Wings Foundation is forever grateful for the hard work and support provided by our dedicated team of volunteers. We depend on all kinds of volunteers with different skills, from accountants, to entrepreneurs, to teachers to nurses to truck drivers. If you would like to find out how you can be of help, click here.
EWF BOARD OF DIRECTORS
The Foundation is directed by an Executive Committee and a Board of Directors with twelve members that represent each of the Villa Group resorts and the communities in which these resorts are located, all of whom offer their time and services voluntarily.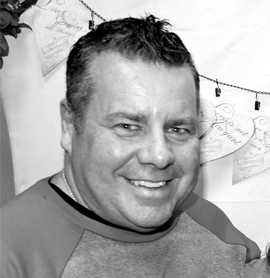 Tim Bush
Vice President EWF
Executive Committee
EWF's Vice President and Executive Committee member, Timothy T. Bush is currently the co-volunteer director together with his loving and beautiful wife Kathy of the Marriage Ministry at Bethel Church in Richland WA., and partners with his two sons Tj and Blake in Bush Car Wash in Tri-cities WA. After 35 years in the automobile business, he is now retired and fully involved with "giving back."He was serving on the UVC board of directors on the day that Jim McCarthy received the first check for $1000 on behalf of EWF, and has been involved in the Eagle's Wings Foundation since its beginning, attending many meeting and contributing great ideas that have helped the foundation reach higher levels, with the intention of reaching even higher levels in the future.
"I personally look at myself as a visionary person, I like to think that has been part of my contribution, and being the emcee and auctioneer at our annual fundraiser; it has been a great joy to serve in that way."
He believes firmly that without the UVCi members the Eagle's Wings Foundation would not be what it is today as it gives people the opportunity to give back and serve the amazing people who live in Mexico,
"I've always felt safe and welcome, it makes you really want to join in with so many that really want to help themselves. In Mexico, young and old, rich or poor they make you feel welcome, which is pretty humbling from my standpoint. I am so glad to be a part of Eagles Wings and seeing so many that cannot help themselves be helped where the need is very real."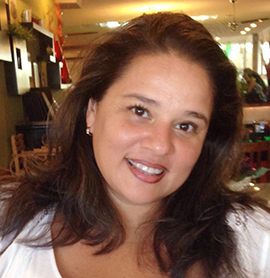 Sara Cardona
Director EWF
Puerto Vallarta Representative
Sara de Cardona is a volunteer on the board of directors representing Puerto Vallarta. Before joining EWF she was president of the volunteer program and public relations at the Casa Infantil Mojoneras association as well as a presenter and producer of a radio program for children and a teacher.
Upon retiring from the Casa Infantil Mojoneras association in 2012, she received an invitation from César Sánchez to join the board of directors for Eagle's Wings, where she remains on the board. Her integral role at the foundation is to facilitate in the areas of public relations, liaising between the different levels of government: municipal, state and federal, as well as local businesses, the press, and the general public. She spends time generating support and funds destined for the various charities that the foundation sponsors, and coordinates the application process for grants.
"It is a privilege to be able to collaborate with a foundation where all of the resources are destined 100% to the beneficiaries of the non-profit civil associations we support. EWF is a foundation where transparency and honesty are a constant part of our day to day, but above all, where love for the next generations can be seen at all times. It is a blessing to be able to serve, and serve with love."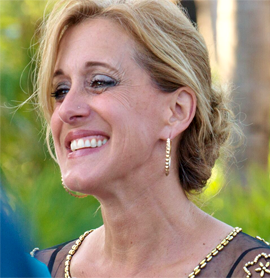 Cynthia Lasher
Secretary EWF
UVCI
As UVCi Manager of Client Services with twenty years of experience working in the field of resort and vacation club management, Cynthia is an integral member of the EWF board who has supported the foundation for a number of years. Offering her services freely as executive liaison and board secretary, her roles include organizing meetings, setting agendas, preparing minutes and following up on action items, while also assisting with planning events as well as liaising between the board and UVCi members. She does all of this in addition to a full-time job, being a home educator and raising three teenage boys."Although my work on behalf of Eagle's Wings is behind the scenes and administrative in nature, this does not diminish the sense of gratitude I feel knowing that our collective efforts have truly helped those less fortunate. Life is a struggle for everyone, and the act of lightening someone else's burden heals both giver and receiver. I am grateful for the opportunity to contribute what I can to this wonderful organization." Cynthia Lasher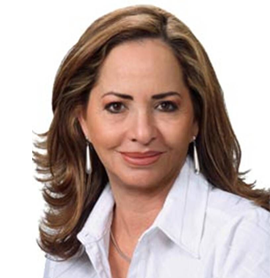 Eva Contreras
President EWF
Executive Committee
Eva Contreras Sandoval is a graduate in Social Work from the University Vasco de Quiroga, Colima, Mexico where she was born. Her distinguished career has seen her take the lead in various charitable and political associations, starting her working life as an agent for rural extension in Mazatlán in the state of Sinaloa where she promoted various cooperative associations for women Campesinos.In Puerto Vallarta, where she has lived since 1984, she has taken a variety of executive positions in sales and human resources, amongst others, beginning a formal political career as councillor for the National Action Party where she was an advocate for the rights of children, women and the elderly before becoming Senator for the State of Jalisco and later Secretary of Agriculture under the presidency of Felipe Calderon. She was a driving force alongside Jim McCarthy behind the launch of the Eagle's Wings Foundation in 1999 continuing her support for the foundation to date.
Today, she participates actively to support a variety of social assistance projects such as the Vallarta Women's Association AC (Asociación Femenil Vallartense AC), Casa Amigo, the PV Food Bank, Coapinole Assistance Clinic (Clínica Asistencial Coapinole), IJAS (Instituto Jalisciense de Asistencia Social) amongst other worthy causes.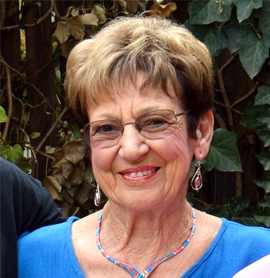 Dolores Underwood
Director EWF
Executive Committee
Currently the EWF Fundraiser Coordinator and an active member of the Universal Vacation Club Members Advisory Committee (MAC), Dolores retired in 1994 after twenty years as an Administrative Assistant for the San Juan Unified School District, Sacramento, CA. She became involved with the charitable work of EWF through her close relationship with James McCarthy, EWF's founder, who inspired Dolores, along with her husband Jack Underwood, to continue his work to help the underprivileged in Puerto Vallarta and Cabo San Lucas, and now Cancun and Loreto.
She is an active participant at EWF Board and Executive Committee meetings, personally visiting biannually many of the associations who receive the foundation's help. Dolores is also the Chairperson of the annual fundraiser each October at the UVCI Annual Social.
"I feel blessed to be able to work with such an outstanding organization that helps so many in various ways. It gives purpose to my life!" Dolores Underwood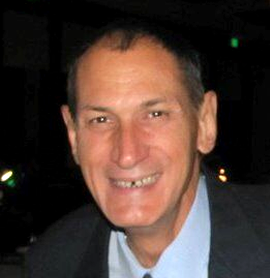 Bob Kistner
Director EWF
Executive Committee
In 1998, Robert Kistner collaborated with Jim McCarthy and other key vacation club members and the Villa Group's owners to create the charitable foundation Eagle's Wings in order to identify worthy organizations to which funds and materials could be granted to help the needy in the destination areas of the Villa Group resorts, originally in Puerto Vallarta and Cabo San Lucas. Robert Kistner has been a professional in the vacation ownership field for almost 35 years. His depth of experience covers all aspects of the industry from sales, marketing, development, hotel management and owner servicing. He has been the acting President of one of the industry's largest and most successful vacation clubs (Universal Vacation Club) for 12 years, and in that capacity leads the Board of Directors and oversees all aspects of the management and operations for 60,000+ intervals.
He has served various voluntary roles on the Eagle's Wings Board and serves as the Liaison between the vacation club members, the destination representatives and the Villa Group, which continues to be a critical corporate source of support for the Foundation.
Bob was the recipient of the 2013 James McCarthy award, which recognizes key individuals for their contributions to Eagle's Wings. Furthermore, to honor his ongoing service and commitment to the community, the Robert Kistner Scholarship fund was set up to support continuing education for needy children in Puerto Vallarta who would not otherwise be unable to continue their education.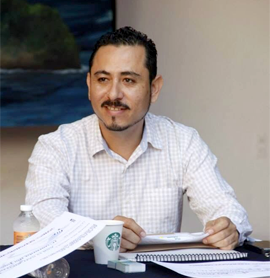 Cesar Sanchez
Director EWF
Puerto Vallarta Representative
Born on April 23, 1977, in Puerto Vallarta where he still lives, César Sánchez has been one of the Executive Directors of Eagle's Wings Foundation since 2004, supporting the foundation as an active volunteer in the administrative area and as a representative for Puerto Vallarta, Jalisco. After studying a Business Management degree in Puerto Vallarta, César found a way to do what he loves doing and multiple it: lead an organization that helps many associations in their growth and impact, creating jobs for people with disabilities or the elderly, providing the general public with articles in a good state at low prices, channelling the items that hotels replace to good homes throughout the city. It is a paradigm shift, a different form of traditional philanthropy: on the one hand, you make things last longer while on the other help the planet, creating a self-sufficient association from the in-kind support it receives.
At the Eagle's Wings Foundation Bazaar, César takes advantage of the useful items that the hotels no longer need, relieving them of the problem and workload involved in distributing the items among employees and the expenses this creates. The items are taken to the Eagle's Wings Foundation bazaar where they are offered at low prices that can only be found at the bazaar. Here people are able to afford a refrigerator, sheets, towels, tablecloths and other necessities at low costs.
The money made from the bazaar serves to aid in the process of professionalizing newly formed civil associations that form part of the Altruistic Network of Puerto Vallarta and Banderas Bay. The idea is to support the professional development of those people who help others so that the associations provide an even better service to the communities they serve.
César saw that many of the items that arrived at the bazaar with small defects could easily be repaired with the right tools and training. Thus he won the DIF Jalisco 2012 prize for his initiative to train a group of people with disabilities in a variety of tasks so they could service and repair defective items. Today this team work on electrical appliances, sewing, carpentry, refrigeration and air-conditioning at very low costs to support the communities in which they live.
In 2010 César Sánchez became part of the Altruistic Associations Network of Puerto Vallarta and Banderas Bay AC with the main objective to unite fellow civil associations in the region to support each other professionally, sharing successful experiences and practices.
César Sánchez was recognized as Volunteer of the Year 2011 by the Association of Fundraising Professional AFP for the north coast region.
His goal is to continue multiplying resources for the most vulnerable sectors of society and to continue to create many more successful experiences both socially and professionally.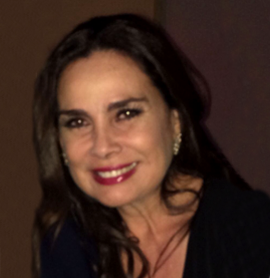 Martha Azcona
Director EWF
Cabo San Lucas Representative
Martha Azcona currently represents Cabo San Lucas on the EWF board of directors and was invited to join the foundation by Bob Kistner a number of years ago to take part in supporting the Baja California area. She was born into what she calls a typical Mexican family and has lots of brothers and sisters, with whom she is very close. Happily married to Fernando, Martha has four children and seven grandchildren and is dedicated to helping the next generations, even when there doesn't seem to be enough hours in the day. On a number of occasions her children, Fernando, Martha Sofia, Marcela and Patricio alongside her daughter-in-law Itatí and her eldest grandchild, Emilia, have helped her carry out work for the foundation.
"To help and give to others fills my soul, and in this way, I can thank God for all that he has given me." Martha Azcona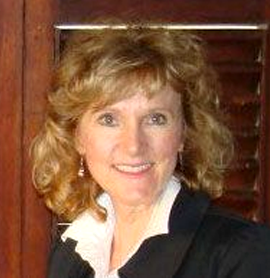 Deborah McPherson
EWF Board of Directors and Past EWF President
Deborah is a long-time EWF board member and Universal Vacation Club Member for over 25 years has become involved with the work of the foundation through her membership and contact with the Villa Group resorts. She was EWF President from October 2011 to October 2013 and has worked passionately to support the work of the foundation.
In 2011, Deborah retired after 33 years working as a Systems Analyst. Besides being an EWF board member, she is also an active board member of Universal Vacation Club, active chairperson of a Residential Strata Development and an active member of her local Constituency Conservative Party. She received the ARDA HOA Board Member of the Year Award in 2012.
Her role supporting the EWF focuses on coordinating the website, visiting the associations that are supported by EWF and liaising between the foundation and the UVCi.
"I am grateful for the opportunity to contribute what I can to this truly amazing foundation. Through my involvement with EWF, I have met those who don't know how to live outside of giving and sharing (and nor would they want to). They have inspired me to do the same. I have met people who have nothing and they tell me they have everything they need; meeting and knowing these people have changed my life."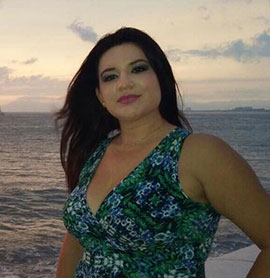 Cynthia Garcia
Executive Liaison EWF
Cynthia Garcia is currently the assistant to the sales director at Garza Blanca Residence Club, having worked as a Universal Vacation Club representative at Villa del Palmar as well as 10 years as Reservations Representative, Sales Assistant and HOA Manager at Villa Group's Villa La Estancia in Nuevo Vallarta. She supports the foundation in a variety of ways: assisting with translating at the EWF board meetings with the foundation's president, Eva Contreras, Bob Kistner and the Local EWF Directors; following up on various projects; helping with the EWF website and FaceBook page and liaising between EWF members.
"I am so happy to be able to contribute and work closely with such amazing people who are dedicated to changing the lives of those who most need it. I feel very fortunate for the opportunity to help and be a good example to my daughter, always striving to do the right thing: giving and helping others." Cynthia Garcia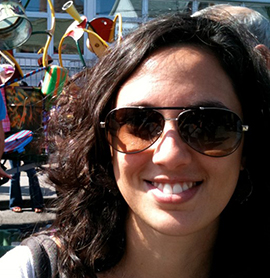 Julieta Reynosa
Cancun Representative
Currently dedicating time to her two small children, Julieta is a professional corporate lawyer with 12 years of experience. From 2010 – 2013 she worked in the legal team at Villa del Palmar Cancun, where she began to become involved with the Eagle's Wings Foundation, offering legal services as part of her job. When she left her job to bring up her children, the foundation invited her to continue supporting them.
She is now in charge of researching which charities need the most help in the area of Isla Mujeres and Cancun, presenting information about these associations to the EWF council so that funds may be allocated.
"My role in the foundation has given me the opportunity to really get to know my community, seeing Cancun and Isla Mujeres from another perspective that I would have otherwise not seen. I have met so many people who deserve recognition, who give their all and their passion to help people. It is an honor to be part of a foundation that helps these people receive the help they need to continue their work. I think EWF is an excellent way that members can support the people who live in the areas where they enjoy their vacations." Julieta Reynosa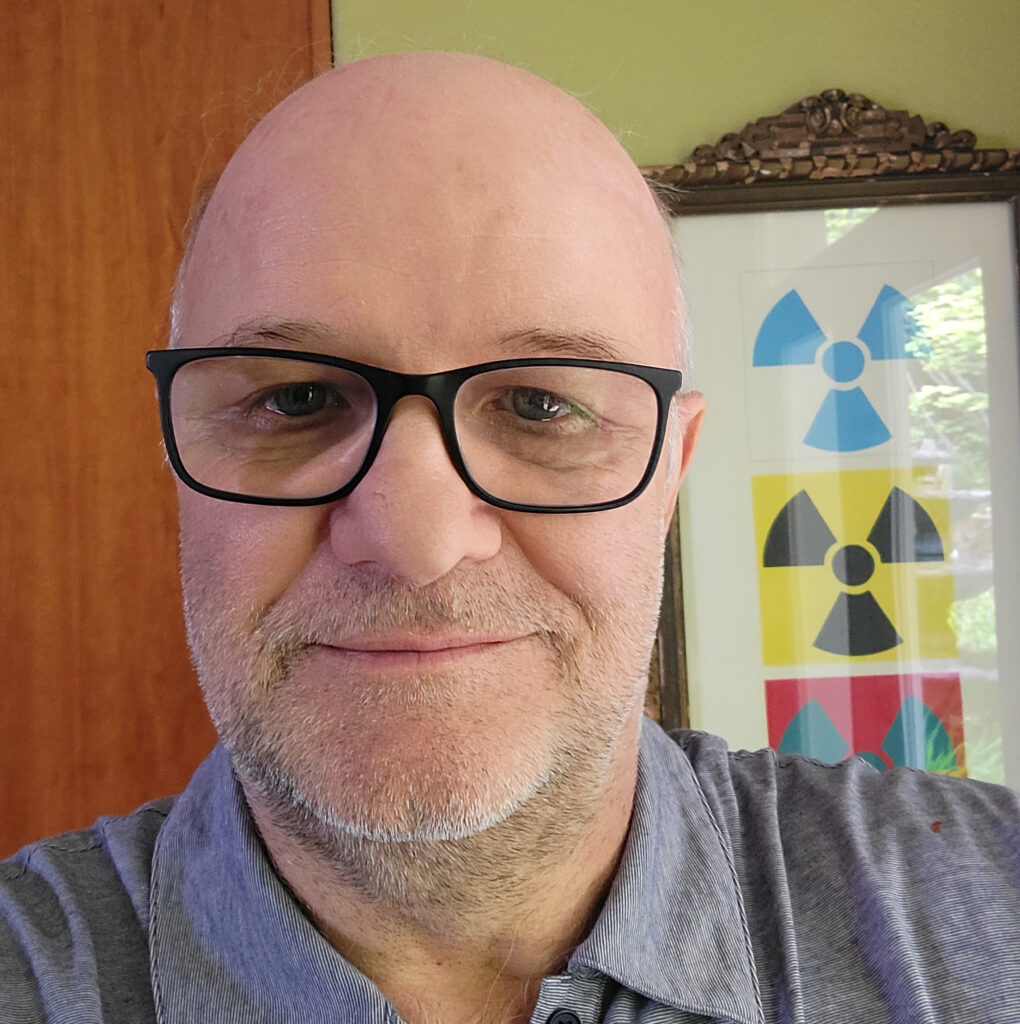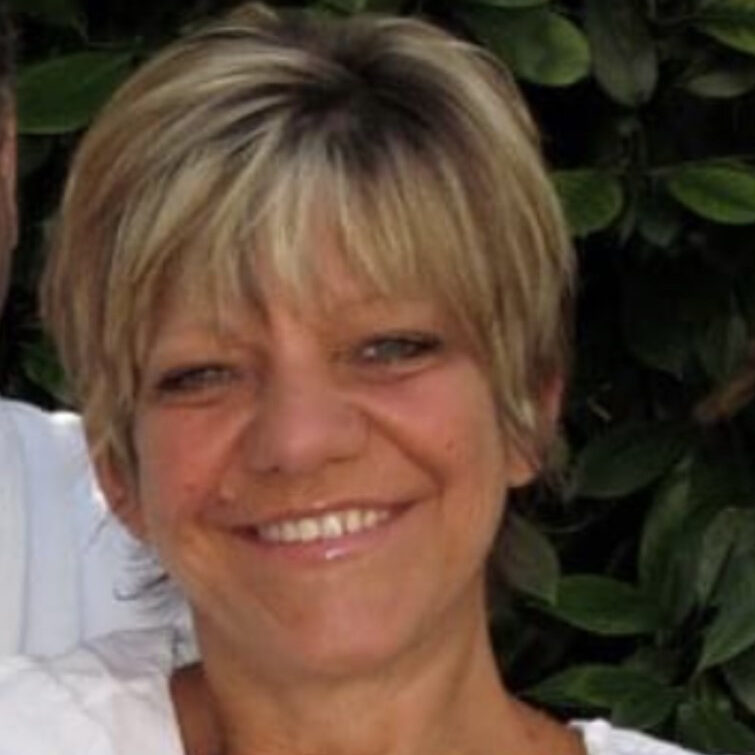 Donna Mostad
EWF ESSENTIAL SERVICES VOLUNTEER SUPPORT TEAM
The Foundation depends on a team of volunteers who provide a range of services such as administrative, accounting, marketing, technical, web and social media support to ensure the smooth running and promotion of the organization's efforts.
Karina Lara Rodriguez: Admin Villa Group Supporter
Brittany Blanscet: UVCI Supporter Social Media
Anna Galvan: UVCI Supporter Accountant
Hector Almeida Jr: Website Developing at Axovia & EWF Special Project Supporter
Cristina Medina: Social Media Manager EWF
Deborah Buley: Villa Group Supporter, Website and Social Media Copywriter
Alan Chavez: Villa Group Supporter, Website and Social Media
Mauricio Esparza: Villa Group Supporter, Website and Social Media
Claudia Wilton: Villa Group Supporter, Administration
EWF FUNDRAISER AND VOLUNTEER COMMITTEE
Under the direction of EWF Executive Committee member, Dolores Underwood, the Fundraiser and Volunteer Committee consists of EWF Board and UVCI members who actively help to raise funds in their home towns and/or in Mexico for the charities that receive EWF grants in Puerto Vallarta, Cabo, Cancun and Loreto, Mexico.

Kathryn L. Bush
Kathryn has been involved with the Eagle's Wings Foundation since the start helping her husband Tim in the first couple auctions as well as other essential odds and ends ever since, always looking for more ways to support.
"Delight yourself in the Lord, and He will give you the desires of your heart." (Psalm 37:4)

Robin Todd Larson
Robin is a former teacher at both the primary and secondary levels. You might say she grew up with her children. Robin has always found ways to be around kids, broaden their scope, and challenge them to become their best selves. Numerous volunteer activities in schools, through the Junior League, and in the community have kept her busy.

Douglas C. Larson
Doug feels that his own life has been blessed, and giving his time and dollars to those less fortunate gives him pleasure. He is highly impressed by the dedication of everyone involved with the Eagles Wings Foundation, and the physical evidence of their efforts will remain in perpetuity to benefit the Mexican people, who have so warmly welcomed us to their beautiful country.

Dick Stabile
Dick practiced dentistry for 50 years and is currently a consultant for several dental companies. As a MAC member he became involved with EWF to help at the Annual Meeting selling raffle tickets. Along with his wife, Pat Stabile, Dick chairs the silent auction.

Pat Stabile
Pat Stabile Graduated High School at age 16 and entered St. Vincent's Hospital School of Nursing. After graduation she accepted a position at Flushing Hospital and Medical Center in the Emergency Room where she met her husband, Dick Stabile.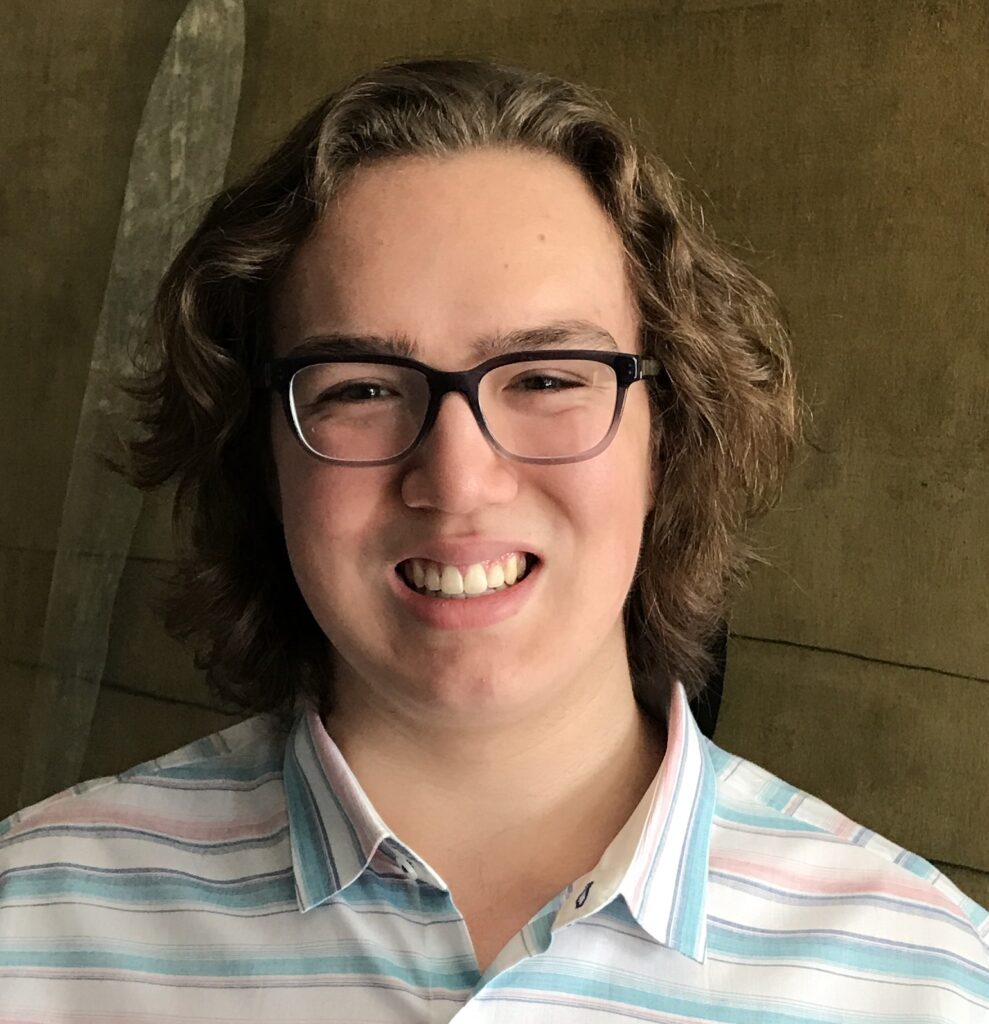 Kean R. Spencer
Kean is an honor student at the prestigious Catlin Gable School in Portland.Kean became involved in Eagle's Wings when his parents took him to an annual meeting. Since then he has been an active volunteer for the last 6 years helping in every way possible to make the annual auction a huge success.

Ron McPherson
"I like to make regular visits to those residents at the elderly home whenever I can. It is something that is important to me." Ron McPherson

Bill Brine
"We enjoy coming to Puerto Vallarta for a break from our daily lives in Canada but always leave with more than a tan knowing that in our small way, by helping to raise funds at the EWF events, our support continues to be felt long after our tans have washed off." Bill Brine

Judy Brine
"Working side by side with our new friends to achieve common goals is an ideal way to learn about the culture and make friends while giving back to the community which embraces us. Working with EWF achieves all of this." Judy Brine

Lisette Toussaint
"It gives me great pleasure to be able to support a foundation that gives so much and helps so many people. I have felt the satisfaction that comes from giving and helping the next generation. It is a privilege to be part of the Eagle's Wings Foundation as a volunteer. It would be wonderful if more people could join us to help." Lisette Tousaint

Dora Luz Luna
Dora has supported the EWF as Administrator to the Pasitos de Luz Board since November 2014. In November 2015 she helped organized the event "Feel like Frida" (Siente Frida) to raise funds to help the charity Pasitos de Luz.

Slot Online
Slot Online
Slot Online
Slot Online
Slot Online
Slot Online
Slot Online
Slot Online
https://desabukittinggi.id/
https://cerdasfinansial.id/
https://talentindonesia.id/
Slot Online
Slot Online
Slot Online
Slot Online
Slot Online
Slot Online
Slot Online